At PROEX we work to provide solutions to our customers.
Today, we are presenting a real case: a client needed to protect with vermiculite a roof that was going to be visible, but without the aesthetic result being too coarse. As you can imagine, this is quite a challenge for any passive protection company.
After protecting the elements from dirt, we started projecting vermiculite.
We invite you to see some photos so you can see the result: an exceptional level of finish!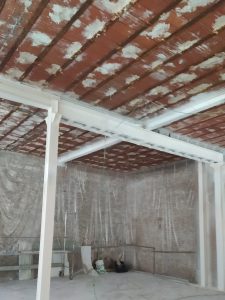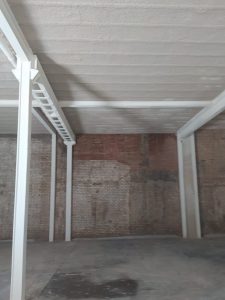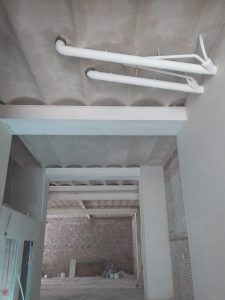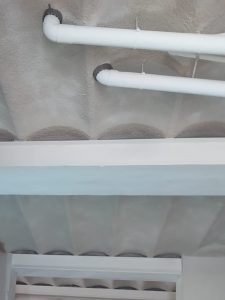 We take this opportunity to remind you that we offer:
• wood fire treatments with varnishes that guarantee R90
• complex decorative materials such as textiles, wall papers, hurdle and bark fire treatments.
• visible metal elements fire treatments with unbeatable finishes and with any RAL that your client asks for.
For more information, please contact us at info@proexpci.com.